Qian Hongyan mengalami kecelakaan dan kehilangan kedua kakinya bahkan pinggulnya, dan perlu mencari jalan keluar.
Qian Hongyan had to have her legs removed after a car accident, but has managed to find a new way of moving around.


-

Keluarganya di Cina miskin dan tidak dapat membeli kaki palsu, maka ia menggunakan bola basket untuk memudahkan gerakannya. Qian Hongyan juga dikenal sbg Basket Ball Girl.
Her family in China are poor and couldn't afford false legs, so she uses a basketball to help her move.
-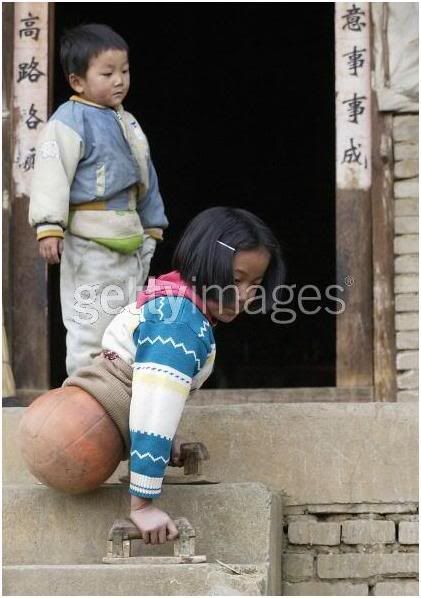 Qian menggunakan dua sangga kayu untuk menyeret tubuhnya dan tidak mengeluh, walau dia telah gonta ganti bola basket 6 kali.
Qian uses two wooden props to drag herself, and never complains, even though she has worn through six basketballs.
-

ia tetap ke sekolah, walaupun harus bersusah payah ke sana.
-

Dan.. ia tetap tersenyum menyambut dunia
Dan.. ia tetap tersenyum menyambut dunia
Dan.. ia tetap tersenyum menyambut dunia
Dan.. ia tetap tersenyum menyambut dunia